AAWAA Shadow Puppet Workshops 2007
AAWAA Gallery I, 136 15th Street Brooklyn, NY 11215
AAWAA introduced a short episode from the Chinese literary classic Journey to the West to the Brooklyn elementary public school students in the form of a Shadow Puppet Play followed by an introductory puppet-making workshop. The creation of the new Shadow Puppet Play, Buddha subdued Monkey King Sun Wu Kung is about a Monkey who was born with great magic power. He was mischievous but good natured and kind hearted. However the 'world' around him was not so and he got himself into all kinds of trouble until Buddha was called to subdue him. The play is 7 minutes long.
The scheduled performance/workshops for 2007:
Brooklyn public libraries: At 4 PM.
2/16 Ulmer Park Library Branch
2/ 20 McKinley Park Library Branch
2/ 21 Sunset Park Library Branch
2/ 28 Bay Ridge Library Branch
AAWAA Gallery: March 3, 12, 13, 2007. Two performances/workshops each day. 10 AM and 12 PM.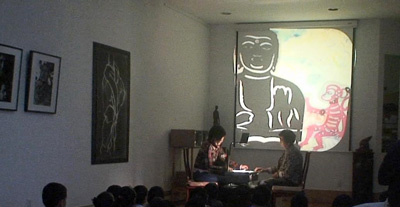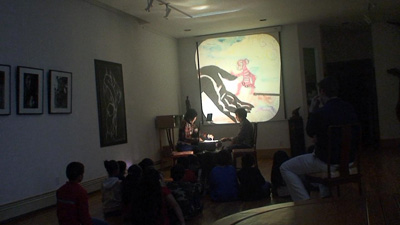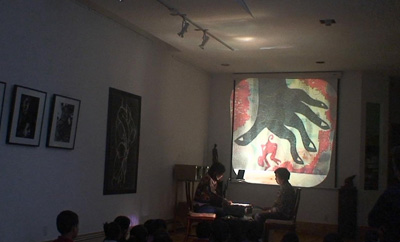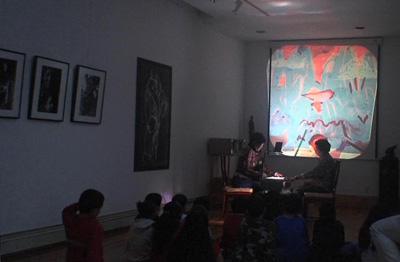 Shadow Puppet Play Buddha subdued Monkey Sun WuKung at AAWAA Gallery.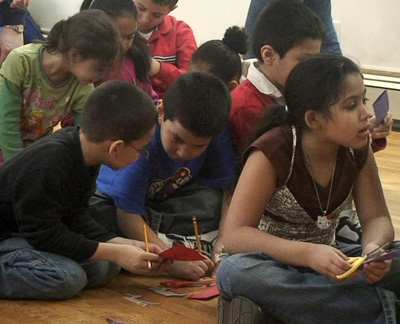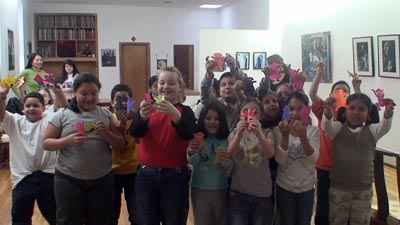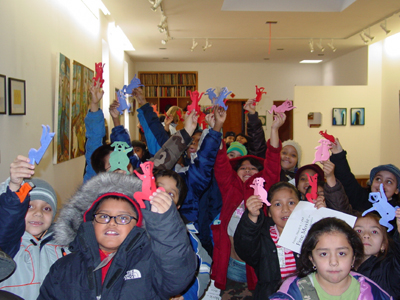 Students from PS 9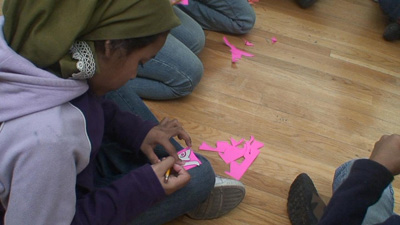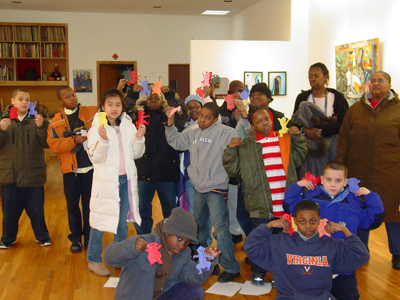 AAWAA Shadow Puppet workshop at Brooklyn Libraries.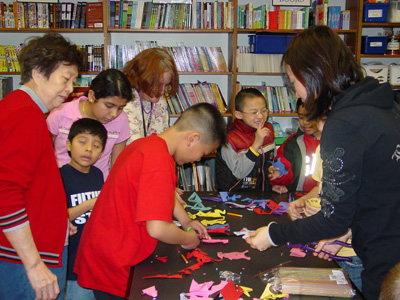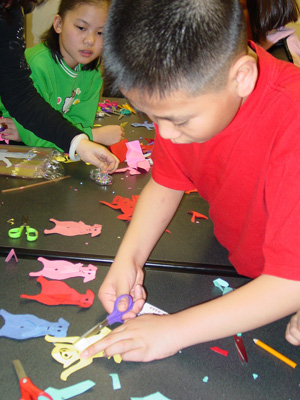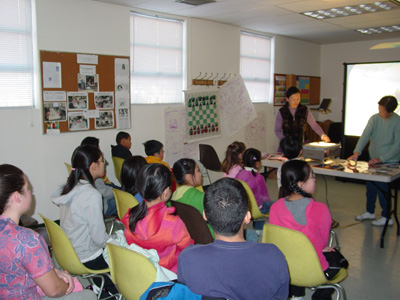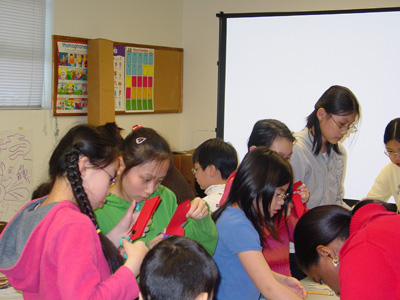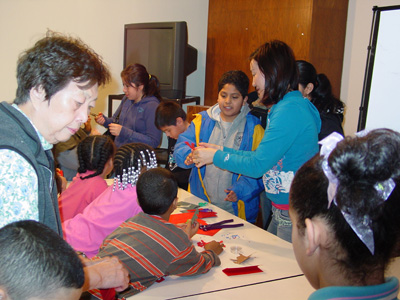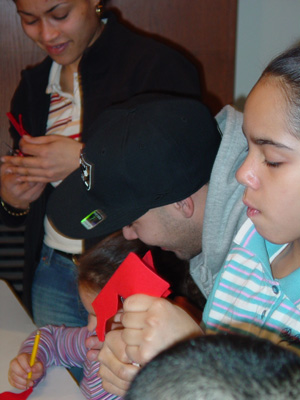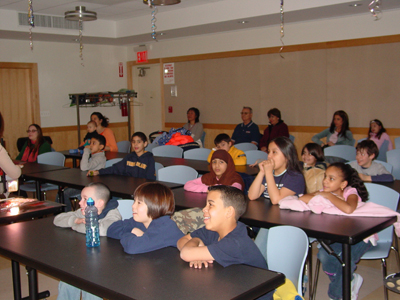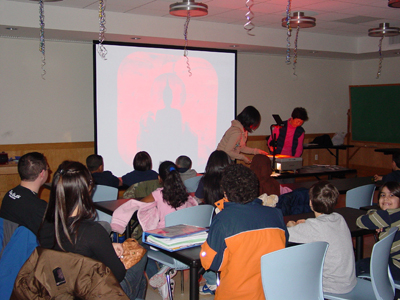 Staff of the Shadow Puppet Workshops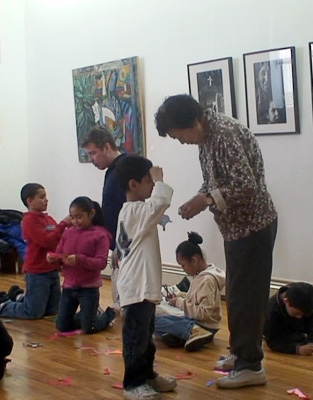 Helen Lin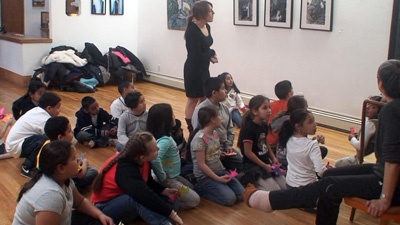 Yan Kong(right corner)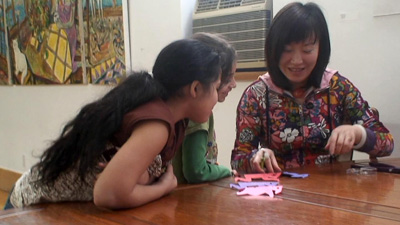 Song Xin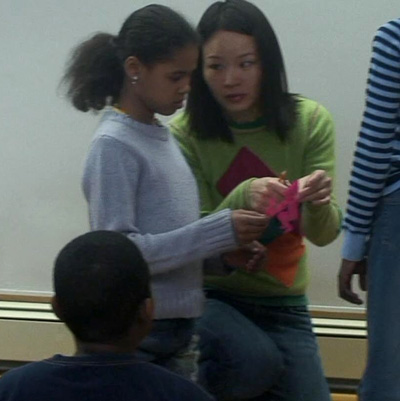 Jenny Liang